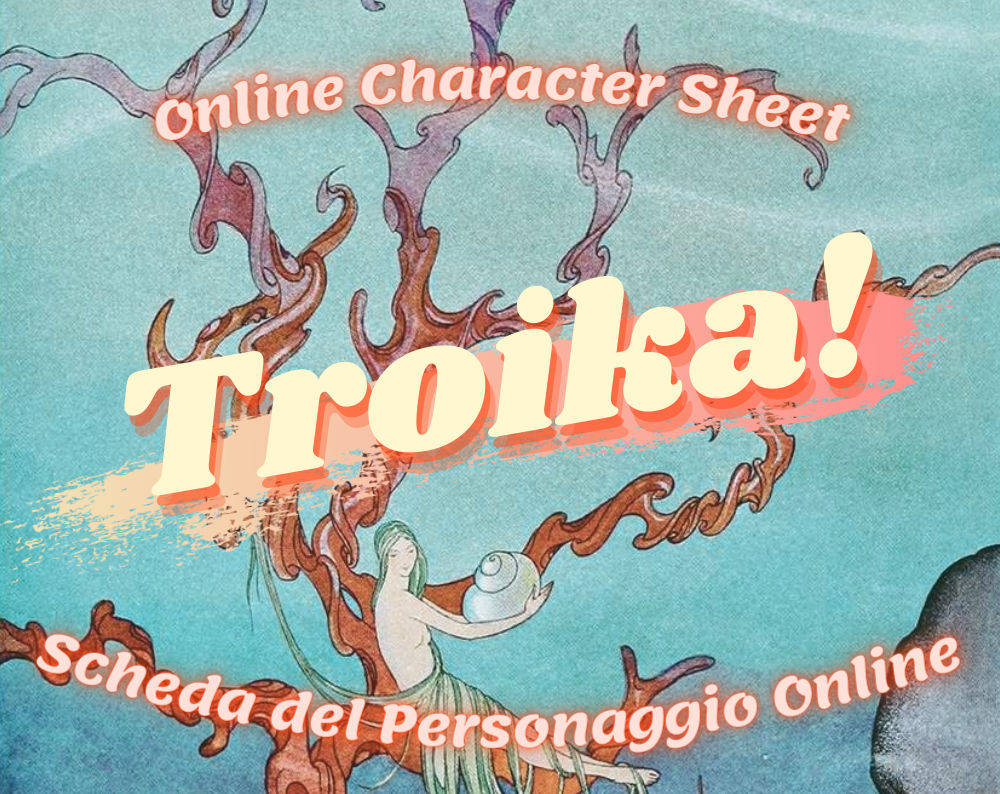 Troika! - Online Character Sheet
A downloadable online character sheet
This is a character sheet, both in English and Italian, optimized for online play for the roleplaying game Troika! Numinous Edition.

It is based on the official character sheet from the book, and it is made on Google Sheets, which allows:
Great customization, in case you love tinkering with your tools or you have dedicated house-rules;
Real-time visualization and editing by all players and referee alike;
Independence from any VTT platform like Roll20, Astral or others.
Don't Pay Me, Support Me!
As per my other character sheets, you should consider this one to be available free of charge.
However, if you like my work you may consider supporting me with a donation either directly here or through my Ko-fi page.
Thanks!
----------------// 🟢⚪🔴 //----------------
Questa è una scheda del personaggio, sia in Italiano che Inglese, ottimizzata per l'uso online del gioco di ruolo Troika! Numinous Edition.
È basata sulla scheda ufficiale dal manuale, ed è creata in Google Sheets, il che permette:
Una grande possibilità di personalizzazione, in caso tu sia di quelli a cui piace smanettare e modificare i propri giochi e strumenti di gioco;
Visualizzazione e modifica delle schede in tempo reale da parte di tutti, Arbitro e giocatori;
Indipendenza dalle piattaforme virtuali per il gioco di ruolo come Roll20, Astral o altre.
Una Nota sulla Traduzione
Vi sono due versioni della scheda in italiano:
Una con i termini della traduzione di Troika! a cura di Need Games;
L'altra con quelli di Kasta!, la traduzione comunitaria della SRD a cura di OSR Italia, al momento in sviluppo.
Ad eccezione di questo entrambe le schede sono identiche.
Non Pagarmi, Supportami!
Come per le altre schede personaggio che ho fatto, anche questa va considerata come gratuita a tutti gli effetti.
Tuttavia, se ti piace il mio lavoro, potresti considerare di supportarmi con una donazione direttamente qui, o sulla mia pagina Ko-fi.
Grazie!
Download
Click download now to get access to the following files:
Troika! Character Sheet [eng+ita]