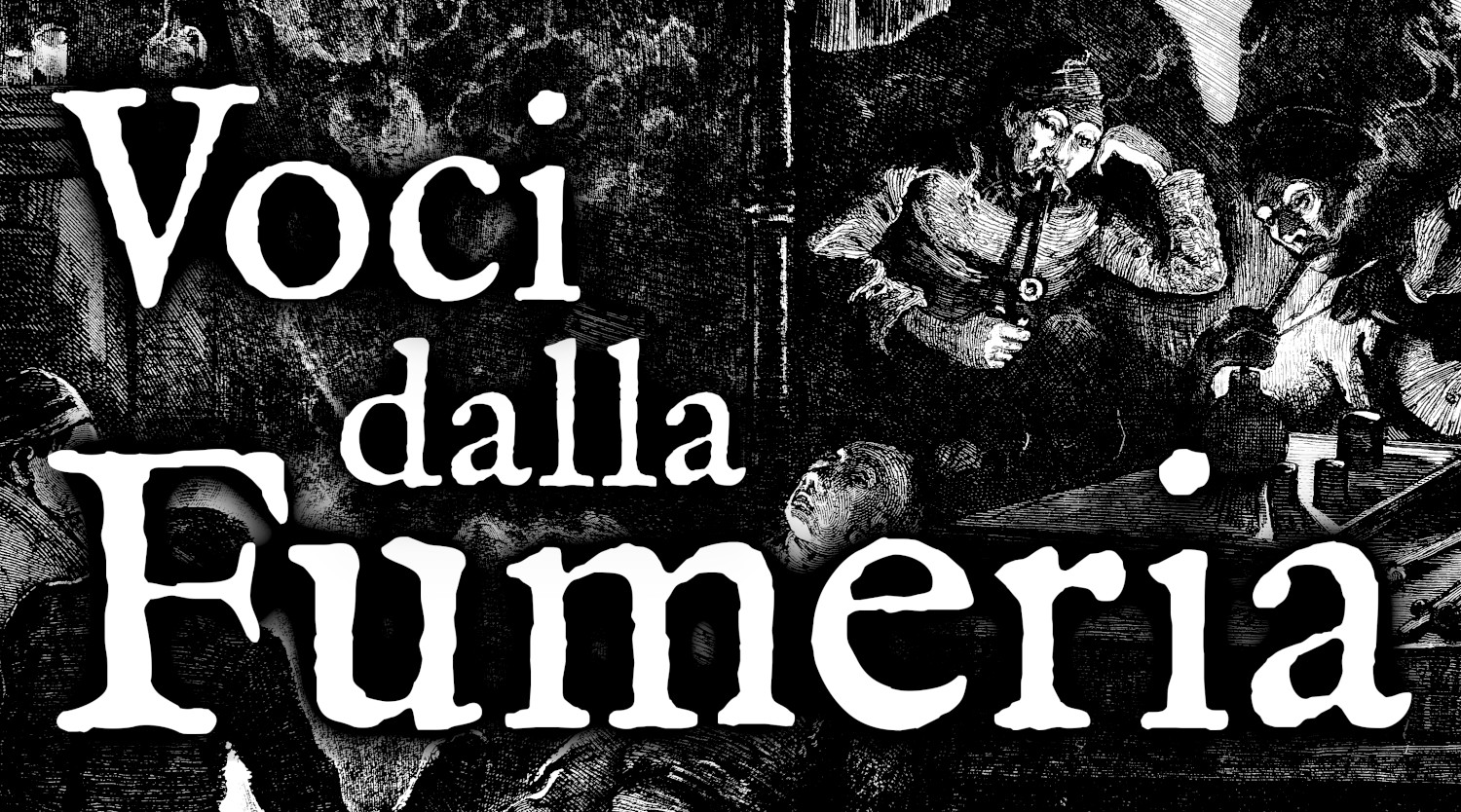 Voci dalla Fumeria
Il primo podcast italiano sui giochi di ruolo OSR
I giochi di ruolo OSR: cosa sono? Come si distinguono dagli altri? Che caratteristiche hanno, e perché si parla sempre più spesso di loro?
Questo è Voci dalla Fumeria, il primo podcast italiano dedicato all'OSR de La Fumeria dei Pensieri Incompiuti!
In questo podcast parleremo di storia, teoria, consigli, recensioni, interviste ed esperienze dirette con questo genere e stile di gioco sempre più conosciuto, ma avvolto ancora in parte dal mistero e luoghi comuni.
Potete ascoltarlo su Anchor, Spotify e su un sacco di altre piattaforme (le trovate nei bottoni di "download").
Ascolta il Trailer!
Segui questo progetto e riceverai per email le notifiche di tutti i nuovi episodi!
(oppure segui il podcast sulla tua piattaforma preferita)
▲▼▲
Supportami!
Se ti piace il mio progetto potresti considerare di supportarmi con un caffé o una slerfa di focaccia tramite uno dei miei altri progetti su Itch.io o sulla mia pagina Ko-fi!
▲▼▲
Copyright © 2021 Francisco Pettigiani. Tutti i diritti riservati.
La sigla The last ones è ad opera di Jahzzar ed è distribuita con licenza CC BY-SA 3.0 Internazionale.
L'incisione Opium smokers in the East End of London, 1874 è di Pubblico Dominio.